The Salvation Army
Orillia's
Mission Board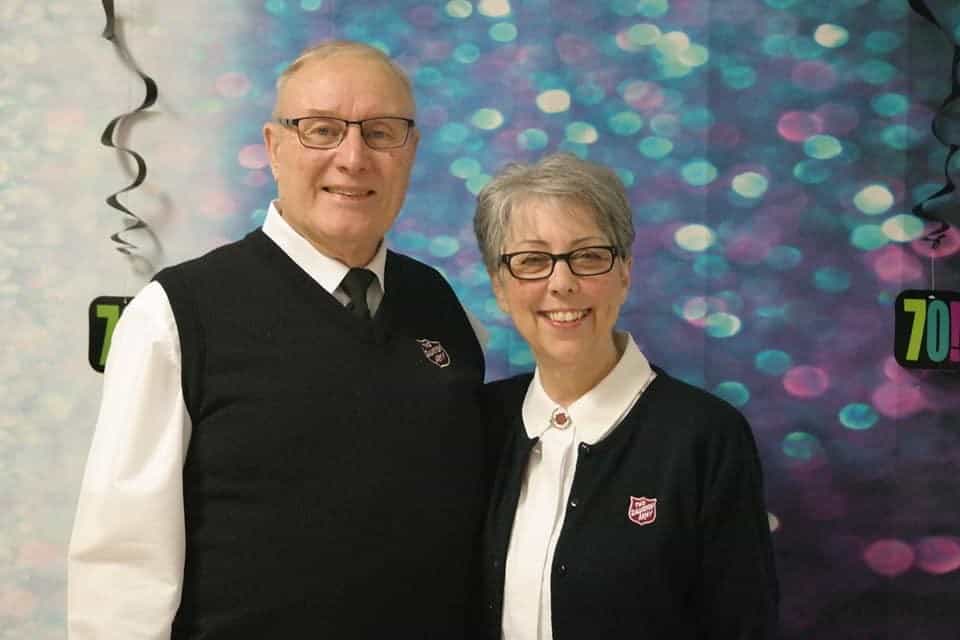 Majors Calvin and Beryl Collins have recently taken over the leadership of the Orillia Citadel Corps.
Major Calvin.
Graduated from Dover high school in 1967, entered the teaching profession, teaching in several communities around Nfld. in a Salvation Army School and then in the integrated school system.
He furthered his education, receiving a B.A.(Ed.) from Memorial University of Nfld.
Major Beryl.
Major Beryl of Comfort Cove-Newstead taught school for a year after graduation and then trained as a nurse at Grace Hospital, receiving her RN. She nursed for a year and in April 1974 they married. The Collins' entered The Salvation Army Training College in St. John's. Nfld in the 'Overcomers' Session. ('74 – '76)
They had one year in Senior's Ministry serving at The Salvation Army (Glenbrook Lodge) in St. John's.
They served as Corps Officers in several Corps appointments:
In Nfld: (Creston South, Clarenville, and Stephenville)
In Ontario: (Jackson's Point and West Hill, Scarborough)
In Bermuda: (Summerset)
They had one year at The Salvation Army Harbour Light in Vancouver
They also served as DYS on Divisional Headquarters (Gander) ('93-'95) in the Newfoundland Central Division.
Their experience has also included serving as Missionaries in Pakistan for almost 9 years from 1982 to 1991, where Major Collins supervised two Salvation Army schools
Major Beryl served as a nurse and was involved in preventative health care giving oversight to two clinics. As well, giving oversight to two boy's homes,
Majors Calvin & Beryl have two children
Son, Christopher, born in Grand Bank NL but now living in Etobicoke, Ontario with his wife Aimy and 3 children– Makayla and Nathaniel (twins) and Jackson
Daughter Michelle who was born in Bermuda, and living in Brampton, Ontario with her She has two children. Dajan & Kyrie
The Collins' last appointment was in Botwood, NL and retired in July 2014.
In Post Retirement they have served as CO's in NL at:
Norris Arm Corps
Hare Bay – Dover Corps
Campbellton Corps
They moved to Ontario in 2020 to be near family.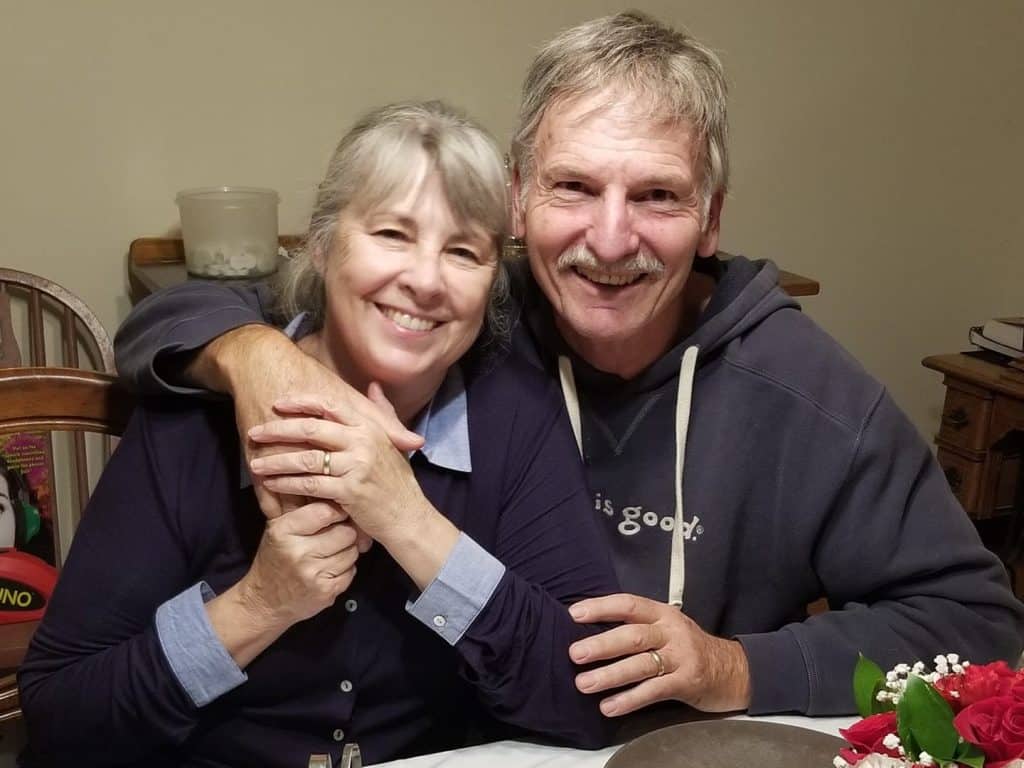 Mary Ellen Shell is the chair of our Pastoral Care team at the Salvation Army in Orillia.
Pastoral Care focuses on the spiritual needs and concerns of our congregants and their families, where we have a genuine concern for each person.
Our pastoral care team offers a shepherding program, prayer outreach, hospital and palliative care visitation and bereavement care.
We do this because scripture teaches us that Jesus cared for His flock and as church leaders we are to model His behaviour and "feed His lambs" and "tend His sheep".
Acts 20: 28 states "we are to pay careful attention to ourselves and to all the flock" in which the Holy Spirit has made you overseers, to care for the church of God which He obtained with His own blood".
Business Administration/Worship Leader
Steve Dutton began serving in the A/V ministry for the church. A few years later Steve felt God's call to worship ministry and is now overseeing the praise team ministry as leader. 
Steve finds it a great honour and responsibility  to stand before the Church family each week to sing praise to God. 
As Chair of the Finance Board Steve brings years of experience from the business world which enables him to carry out his responsibilities with excellence.
Community and Family Services and Senior Advisor
Major Grace Hustler, now retired, was a Salvation Army Officer for 28 years. She has worked in a broad range of ministry from Corps Officer to working with foster children, pregnant teens, and young women, working with teens and young adults with developmental disabilities, homeless women, and young parents and children's day programming.
Maj. Grace came to Orillia in 2005 after retiring from officership and worked for our Family Services as an intake worker.
Maj. Grace lends her vast experience and wisdom now to our Mission board having chaired numerous committees and teaching membership classes, preaching on Sundays and participating in The Salvation Army's Pathway to Hope program and even plays piano on Sunday mornings.
Join us for worship, bible teaching, join a small group or contact us about volunteering