The Salvation Army
Orillia's
Mission Board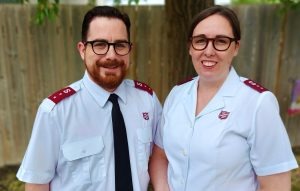 Captains Josh and Tina Howard have been part of The Salvation Army since childhood, and both have several generations of Salvationists in their family histories.  They were accepted into the College for Officers Training from Guelph Citadel (Ontario) where Josh served as Youth Pastor for five years and Tina taught music at a community Christian school.  They were cadets at CFOT in Winnipeg, Manitoba, and were commissioned with the Proclaimers of the Resurrection session (2011-2013).  Following Commissioning, they were appointed to Rideau Heights Corps in Kingston, Ontario.  After five years of ministry in Kingston, they were appointed to Heritage Park Temple in Winnipeg, Manitoba.  Following four years of ministry in Winnipeg, they received their appointment to Orillia in 2022.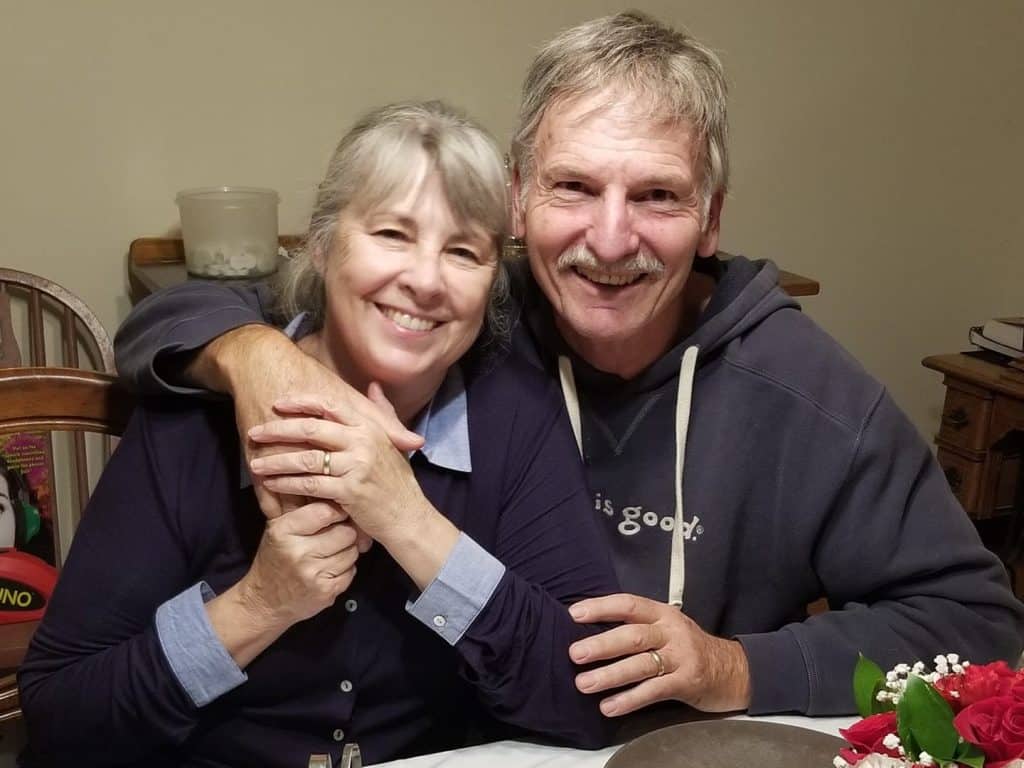 Mary Ellen Shell is the chair of our Pastoral Care team at the Salvation Army in Orillia.
Pastoral Care focuses on the spiritual needs and concerns of our congregants and their families, where we have a genuine concern for each person.
Our pastoral care team offers a shepherding program, prayer outreach, hospital and palliative care visitation and bereavement care.
We do this because scripture teaches us that Jesus cared for His flock and as church leaders we are to model His behaviour and "feed His lambs" and "tend His sheep".
Acts 20: 28 states "we are to pay careful attention to ourselves and to all the flock" in which the Holy Spirit has made you overseers, to care for the church of God which He obtained with His own blood".
Business Administration/Worship Leader
Steve Dutton began serving in the A/V ministry for the church. A few years later Steve felt God's call to worship ministry and is now overseeing the praise team ministry as leader. 
Steve finds it a great honour and responsibility  to stand before the Church family each week to sing praise to God. 
As Chair of the Finance Board Steve brings years of experience from the business world which enables him to carry out his responsibilities with excellence.
Community and Family Services and Senior Advisor
Major Grace Hustler, now retired, was a Salvation Army Officer for 28 years. She has worked in a broad range of ministry from Corps Officer to working with foster children, pregnant teens, and young women, working with teens and young adults with developmental disabilities, homeless women, and young parents and children's day programming.
Maj. Grace came to Orillia in 2005 after retiring from officership and worked for our Family Services as an intake worker.
Maj. Grace lends her vast experience and wisdom now to our Mission board having chaired numerous committees and teaching membership classes, preaching on Sundays and participating in The Salvation Army's Pathway to Hope program and even plays piano on Sunday mornings.
Join us for worship, bible teaching, join a small group or contact us about volunteering